Keynote Sprekers
Ontmoet onze keynote sprekers!
Tor Kristian Gyland, CEO, Green Mountain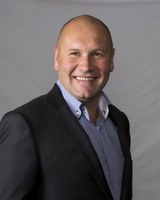 Keynote 14 september (middag)
Tor Kristian Gyland is the Chief Executive Officer of Green Mountain. His first responsibility within the company was as COO but he assumed the role of CEO in September 2017. Tor was the second employee in Green Mountain and has been responsible for developing the technical infrastructure. Tor has more than 25 years of experience within data centres and IT operations and has been involved in several major IT and technical projects. Prior to Green Mountain he was with Evry for 10 years as Operating Officer responsible for a large organization of technicians, working in IT-related areas such as OS, Virtualization, Network, Storage and Midrange systems. He has a Bachelor's degree in electrical engineering with specialization in automation.
Dagfinn Wage, Head of Innovation at Lyse Group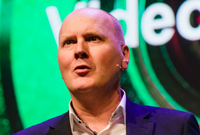 Keynote 15 september (ochtend)
Dagfinn joined Lyse in 2006 coming from Telenor. He holds two master degrees (MSc and MoM) from Stavanger University and Norwegian Business School BI. His role was as Chief Production Officer and Chief Innovation Officer in the Lyse Group in 2012. Having a profound interest in the field of new digital business models, he recently published a book on this theme: www.disruptiveecosystems.com.